When the weather starts getting warmer, this is when your plants can thrive. Depending on where you are in the world, this may mean going into spring and summer, or transitioning from rainy seasons into dry seasons.
But it should all mean the same things for your plants. There is more sunshine, more pollinators and the potential for the best growing conditions.
One really important thing to get right during these warmer, drier times is making sure your plants are getting the right amount of water.
If you don't know already this practice is known as irrigation, getting water to your plants in a controlled and measured way. And if you get it right you'll have happier and healthier plants that produce more flowers and food.
Now this can be easier said than done at times. In a recent customer poll, an overwhelming 94% (80 people) said changes to rain patterns have impacted and changed the way they have to farm.
With these increasing uncertainties in the rains and how long dry weather will stick around, it is more important than ever to be prepared and have access to affordable, efficient and sustainable irrigation. This will better prepare you to manage these uncertainties and if you choose sustainable methods, such as solar, you'll be reducing the environmental impacts too.
So, whether you're setting up irrigation for your farm, market garden, allotment or even backyard, get a plan in place and consider some of the following dry season irrigation tips to set yourself up for success.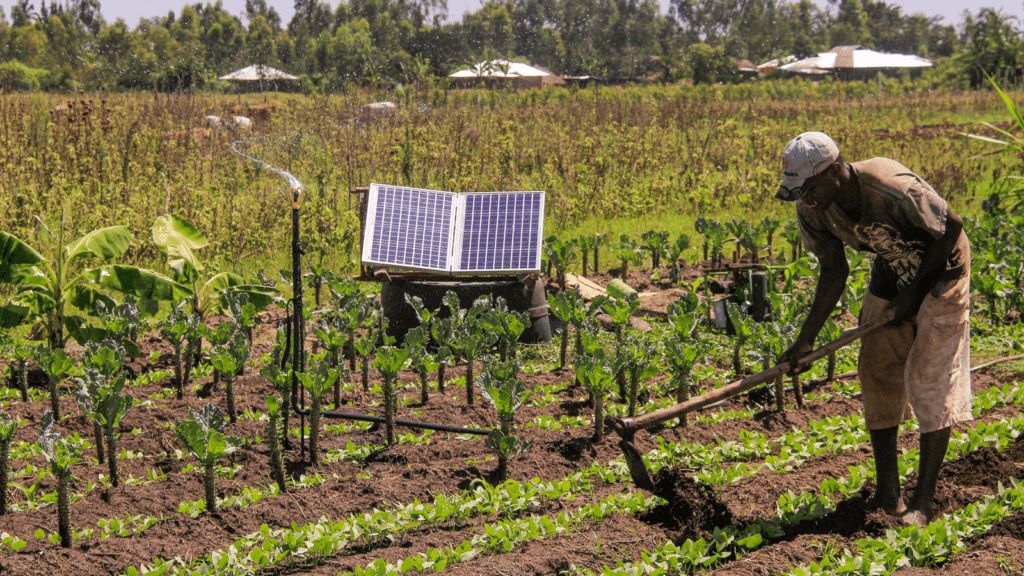 Where are you getting your water from during dry weather?
You'll need to make sure you have access to enough water to meet your plants' needs throughout the drier weather. In drier times or regions, over-abstraction of water sources can and does cause widespread issues. So, it is important to consider how you will get, store, and use water efficiently.
Water storage and conservation can be a real help for this.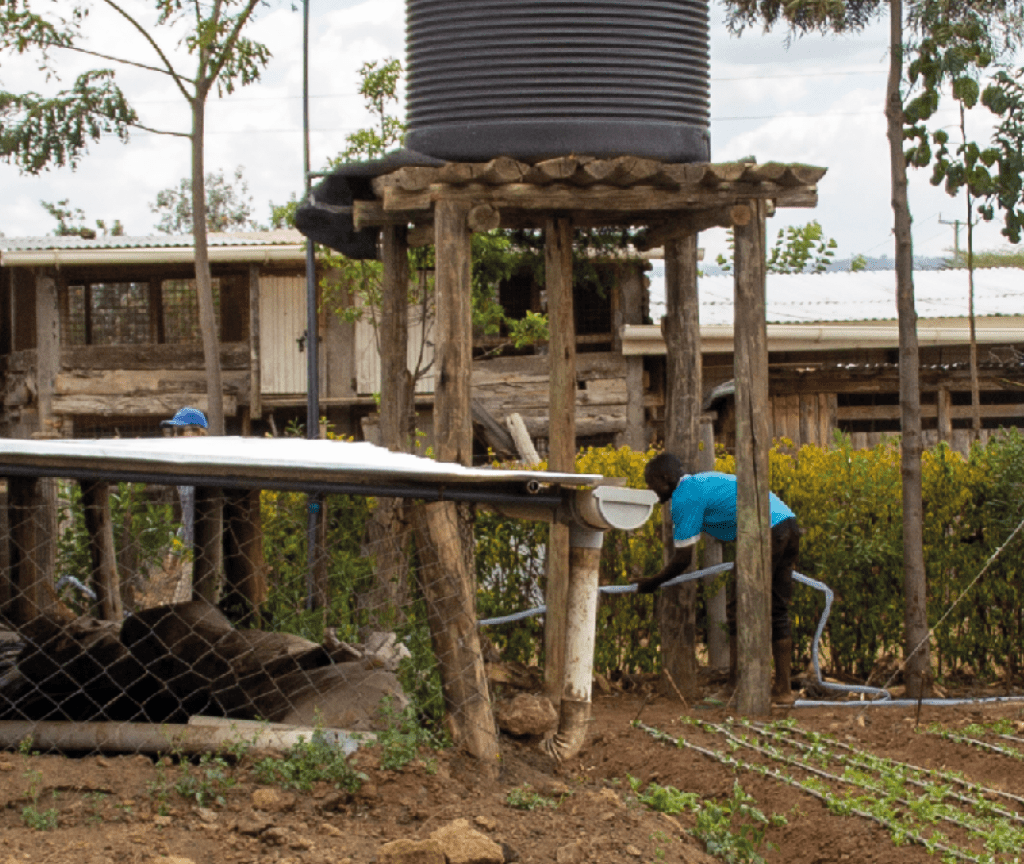 Plan ahead and collect rainwater in water butts or storage tanks during rainier periods. This way you'll know how much water you have and be ready to use it.
Also, if you are using a water source on or near your land, make sure that you monitor the water levels and have the correct permission to access it (according to your local planning rules).
There are many helpful ways to conserve water as you use it too. Pick the most efficient irrigation method that suits you and your plants (more on this below).
You can also use water conservation methods. Such as mulching to protect both your water and soils and try irrigating early or late in the day. Both of these actions will help to reduce the amount of water lost from your farm due to evaporation.
Your plant choice matters too
When planning what plants to grow, you should also consider if you should be growing ones that require less water or have drought resistant variants.
This may not be an issue if you know you'll have access to enough water throughout the drier weather. However, if it is looking increasingly likely that these dry periods could go on for longer or even turn into drought in your region, then this may be something to keep in mind.
Which type of dry season irrigation is best for you?
As mentioned above, it is best to choose the dry season irrigation method that is most efficient that suits your needs. There are a few options and what is right for you is going to depend on a few things.
Sprinklers

Advantages
Relatively cheap Easy to set up and use Not labour intensive Can cover a large area

Disadvantages
Not the most efficient Need to buy sprinklers

Drip


Advantages
Very efficient Direct, gentle irrigation Not labour intensive Can cover a large area

Disadvantages
Expensive start-up costs More difficult set up

Mist


Advantages
Efficient Not labour intensive Can cover a large area

Disadvantages
Expensive start-up costs More difficult to set up

Manual

Advantages
Cheapest option Easy access

Disadvantages
Labour intensive Time consuming Not suitable for large areas Less efficient

Furrow/Flood


Advantages
Not expensive Easy access Can cover a large area

Disadvantages
Less efficient
You'll need to consider the size of your plot. Can you set something up like drip irrigation of all your plants and leave it? Or do you need something more mobile that you can rotate around different plots and plants such as sprinklers?
Your budget will play a big part too. Drip irrigation pipes will cost a lot more than sprinklers. And the cheapest option will be manually moving water around your plants with a hose or cans. This can work well for small plots but it is tiresome and give you less control over the amount of water you use.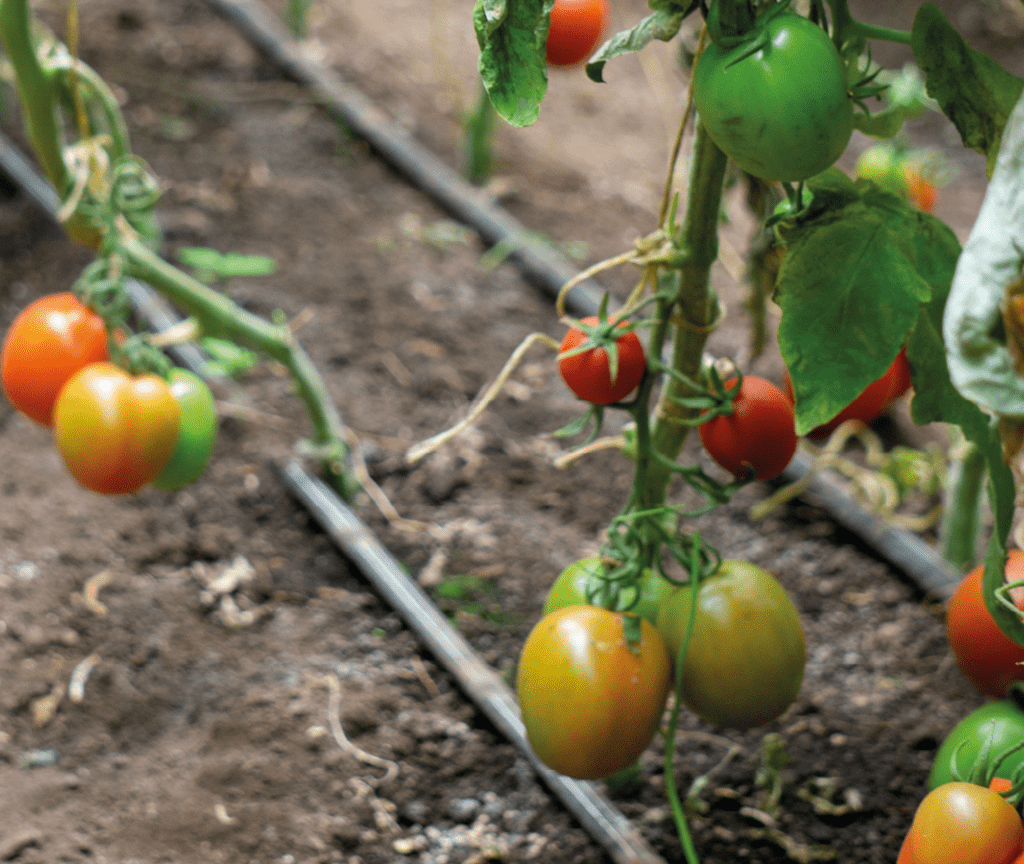 If you want to delve deeper, we've got a lot of resources that could help you! From explaining the basics of solar irrigation to an in-depth comparison of popular irrigation methods.
How you get your water to your plants for irrigation is also key. For rural, remote, and off-grid areas, portable water pumps are the best way to efficiently and easily move water around.
This is because the water pump can do all the hard work of abstracting, lifting, and moving water over large areas. Plus, they will work with most irrigation methods.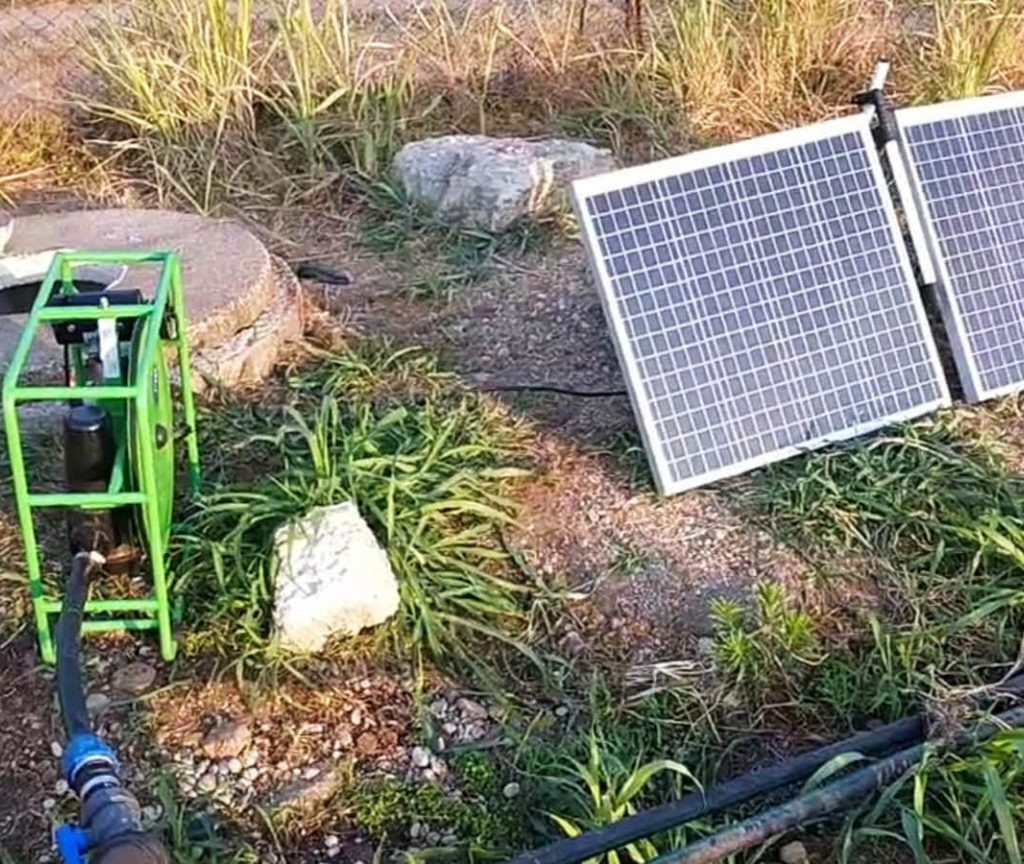 There are many different types of water pumps available but not all water pumps are built the same.
You may be familiar with petrol or diesel water pumps. Whilst these have been "the norm" for some time, they are unreliable, short-lived and expensive to run as well as contributing to climate change.
We are changing how people do dry season irrigation for the better. At Future pump, we make surface water pumps that are simple to use and maintain.
Our range is suitable for irrigating up to two acres and lifting water from water sources up to 7m (22ft) deep. They are powered by solar panels – making the most of the abundant sunshine, especially during dry, warm seasons when irrigation is needed most.
Also, we believe it is important that agricultural products last a long a long time and be easy to maintain. So we have designed and built our current range of water pumps with an industry leading 10-year warranty promise.
We even challenged other water pump manufacturers to match our warranty promise but we are still waiting for anyone to do this.